Develop Talent. Increase Prosperity.
For many, upward mobility means obtaining a post-secondary education. In an inclusive economy, all of our region's workers have the necessary skills and credentials to gain employment and access opportunities to advance in their career. According to Minnesota's Department of Employment and Economic Development, nearly 1 in 3 Minnesota jobs require more than a high school diploma. Yet post-secondary completion rates vary widely by race and ethnicity, which can have a profound impact on economic disparities.
Workforce development
Median change in per-hour wages after participation in a state-funded workforce program ($) (all programs statewide)
The state's workforce development system provides critical training to underutilized or unprepared workers and to individuals who have employment barriers. Building skills, accessing employment, and increasing earnings are key markers of success. For a more rigorous accounting of the impact of these programs, read the latest Net Impact of Workforce Programs report produced by DEED.
Participants who were EMPLOYED prior to enrollment ($/hour)
Participants who were NOT EMPLOYED prior to enrollment ($/hour)
The MN State Fiscal Year (SFY) runs from July 1st to June 30th; data measures per-hour wage change from three quarters before entry into a program to eight quarters after exit and includes only participants who maintained consistent employment for 8 quarters.
What we're seeing
Negative wage change not necessarily a negative outcome: Please review the 'Understanding the Data' section below; note that about 82% of participants in the Dislocated Worker Program are White, for whom negative wage change is observed

Some employment to better employment: Among those who were employed prior to enrollment, the median Black participant exiting in SFY 2016 gained most at $1.39 per hour, followed by Asian (+$0.89), American Indian (+0.57), Hispanic (+$0.55), and White (-$1.57) participants

No employment to steady wages: Among participants who were not employed prior to enrollment (below), the median Hispanic participant exiting in SFY2016 gained most at $12.95 per hour, followed by Black (+$12.59), Asian (+$11.84), White (+$12.09), and American Indian (+$10.47) participants
Understanding the data
State-funded workforce programs serve two very different, but important functions.
First, they can help participants secure employment and wages at a better rate than what they currently earn. For these programs, a positive wage change is an indication of positive impact for participants, but it is not the only one. Wages do not capture the value of total compensation (e.g., Paid Time Off, 401K) or other softer benefits (e.g., location, industry of choice), which cannot easily be measured, but should be considered when weighing the overall impact of the programs.
Second, they can help participants minimize wage losses after a layoff. In programs like the Dislocated Worker Program, participants often have skills that are not well aligned to current job openings, and they may need to re-train to work in a new industry in an entry-level role. As a result, negative wage change is expected for these participants; they are expected to earn ~80% of what they earned before the job loss.
TWo-Year Colleges
Three-year graduation-plus-transfer rate at public and private Minnesota institutions (%)
Across Minnesota, workers with some college or an associate's degree earn approximately $5,500/year more than those with a high school degree only (MN Office of Higher Education). State institutions, community colleges in particular, continue to be an affordable option for students to pursue postsecondary education.
Five-Year Change 2013-17 (%)
What we're seeing
Gradual increases over time: With the exception of American Indian students, on-time graduation rates for students from all other racial and ethnic groups have increased since 2013

Very low graduation rate for American Indian students: From 2013-2017, the graduation-plus-transfer rate for American Indian students has remained around 20%, lowest of any racial or ethnic group

Low graduation rates for students of color: Less than half of students of color are graduating or transferring within three years of starting their two-year degrees

Continued disparities: White students at two-year colleges graduate or transfer to another institution at a nearly 15% higher rate than students of any other racial or ethnic group
Four-year colleges & Universities
Six-year graduation rate at public and private Minnesota institutions (%)
While not everyone wants or needs to obtain a four-year degree, there is a substantial earnings boost for those who do. Across Minnesota, workers with a bachelor's degree earn an additional $20,000/year than those who have only a high school degree (MN Office of Higher Education). A four-year degree also provides job-seekers with greater employment options.
Five-Year Change 2013-17 (%)
What we're seeing
Low graduation rates for Black and American Indian students: Less than half of Black and American Indian students who enroll in four-year degrees graduate within 6 years

Steady, high graduate rate for White and Asian students: Graduation rates for White and Asian students never drop below 65% and 60%, respectively

Recent drop for almost all groups: In 2017, the graduation rate declined for students from all racial and ethnic groups except White
How many students does this data represent?
Data does not include students who transferred to another institution.
WHAT ECONOMIC INCLUSION LOOKS LIKE
Right Track brings together the City of Saint Paul, Saint Paul Public Schools, local businesses, and community-based organizations to provide employment opportunities and professional skills training for youth.
ConnextMSP is an online platform connecting college and career readiness alumni (i.e. past participants in programs like Right Track, Step Up, etc) to professional employers.
Children's Savings Accounts
Prosperity Now, a national technical assistance provider, describes CSAs as "long-term savings or investment accounts that help children (ages 0-18) and their families, especially those from low-income families, build savings for the future."
CSAs provide incentives to grow savings such as initial deposits, savings matches or prize-linked savings and are usually used for postsecondary education.
CSA programs are in more than 34 states, with "College Bound Saint Paul" launching for all city newborns on January 1, 2020, with a $50 seed deposit for every child.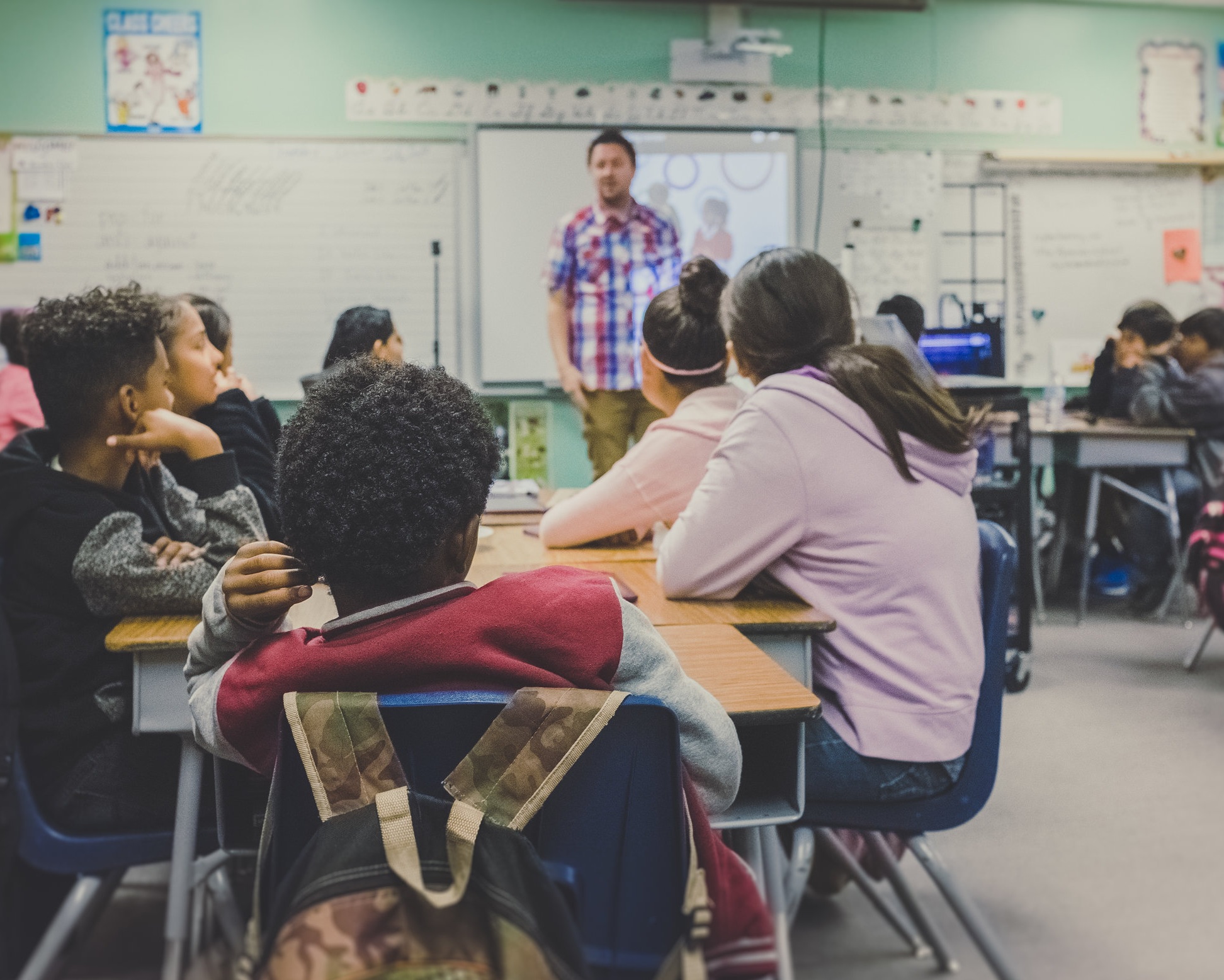 MSP is home to multiple programs that target high school and college students of color for opportunities to earn a wage while exploring or deepening their career options. Examples include:
The BrandLab (marketing/advertising)

The Central Corridor College Fellows (C3Fellows) connects students from 5 MSP colleges who are pursuing studies in health care, health services, business, accounting, finance and information technology, with entry level jobs at local employers.

Right Track (Saint Paul)/ StepUp (Minneapolis)/ BrookLynk (Brooklyn Center & Brooklyn Park) serve diverse youth through paid summer internship programs with a variety of employers.
Associate's Degree Completion
According to a recent study by the Brookings Institution, an associate degree offers high school graduates a 37 percent earnings boost, yet nationally, only 40 percent of community college students complete any credential within six years of enrollment.
To address this low completion rate, the City University of New York, developed the Accelerated Study in Associate Programs (ASAP) approach that provides up to three years of financial and academic support and other services to support student success. ASAP has been rigorously evaluated, finding that ASAP students outperformed control group students with respect to persistence, credit accumulation, full-time enrollment, three-year graduation, and transfer to four-year colleges. ASAP students graduate at more than double the rates of non-ASAP students. CUNY now offers technical assistance to other institutions looking to implement the ASAP model.
As employers look to fill jobs and increase diversity in their industries, partnerships with non-profits, educational institutions, and others can create win-win solutions for job-seekers and employers.
As one of the largest employers in the region, Hennepin County examined its employment needs and identified multiple occupational pathways that could be filled by lower-skilled individuals, particularly those who were, in many cases, already engaged with County-funded services and programs. Hennepin Pathways was launched as a partnership with Project for Pride in Living (PPL), Minneapolis College, and other community-based organizations to deliver training, placements, and supports for more than 300 people in the past several years. This work has re-shaped much of the way the County handles its internal human resources processes.